Briefings
The development trends of low- and zero-emission zones in Europe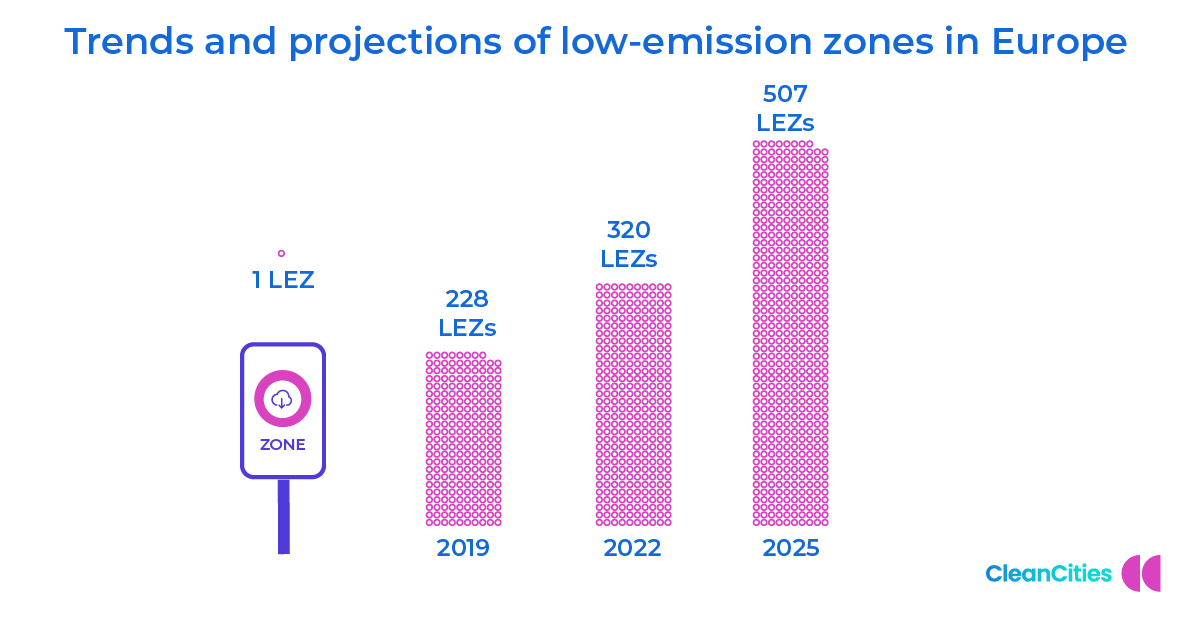 Low-emission zones (LEZs) that regulate access to urban areas based on the emissions of motorised vehicles are one of the primary clean air measures in European cities. They have proven effective in curbing toxic air pollution and, for the strictest schemes as a secondary effect, can also reduce road traffic overall and boost the local economy.
Our analysis of the most comprehensive database of low-emission zones in the EU-27, the UK and Norway shows that there is a sustained momentum and a new wave of low-emission zones underway
Key findings
Between 2019 and 2022, the total number of active LEZs has increased by 40%, from 228 to 320.
By 2025, 507 LEZs will be in place in Europe(which means a +58% increase compared to
June 2022), namely due to new national laws coming into force in France, Spain and Poland that mandate or support the adoption of such schemes.
By 2025, at least 27 existing LEZs will have been expanded or tightened (meaning progressively stricter restrictions of polluting vehicles), including in major cities such as London, Paris, Brussels and Berlin.
Zero-emission zones (ZEZs), which will no longer allow the use of vehicles with internal combustion engines, are also emerging. Two small scale zero-emission schemes already exist in Oxford and part of Central London, and there are Executive Summary plans for a total of 35 ZEZs to be implemented by 2030, including 26 solely addressing delivery vehicles in the Netherlands.
Among the 100 cities selected for the "EU Mission for Climate-Neutral and Smart Cities", only 45 currently operate low-emission zones and only 10 have any plans for the introduction of zero-emission zones.