Briefings
The smarter route towards oil independence: Effective and affordable alternatives to fuel tax cuts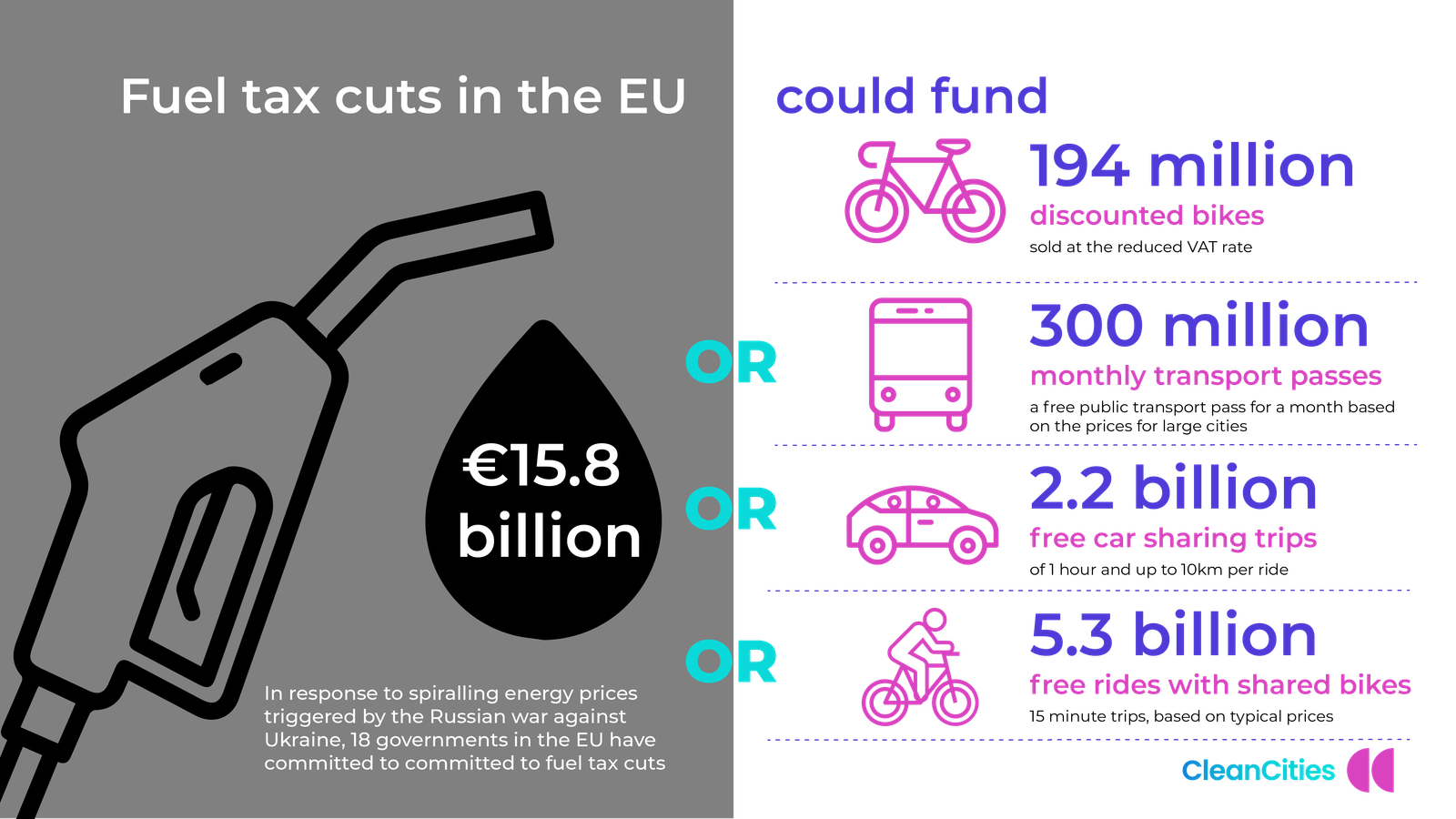 The war in Ukraine has dramatically highlighted Europe's dependence on fossil fuel imports and has driven fuel prices to the highest level in a decade. In reaction to this price spike, many European governments adopted fuel tax cuts (price reductions at the pump) to soften the impacts on citizens. 18 out of the 27 EU governments have taken such measures, at a total cost of almost €16 billion that could rise even further if these policies are prolonged or kept permanently.
These additional subsidies for fossil fuels, however, are not the right policy, as they are expensive to taxpayers and also increase fuel consumption. In addition they are socially skewed towards (richer) car drivers, and by increasing fuel consumption, they harm the climate and create toxic air pollution. Better alternatives exist and should be implemented instead to help citizens while rapidly reducing the continent's reliance on fossil fuels and making it more difficult for Russia to finance the war with oil income. This briefing shows that at equivalent costs to taxpayers, EU governments can provide the following alternative support to citizens – with a focus on clean transport, such as cycling, public transport, car sharing and e-scooters.
The report is by the Clean Cities Campaign, the European Cyclists' Federation and the Confederation of the European Bicycle Industry and Cycling Industries Europe. It is based on the estimated costs of current fuel tax cuts and comprehensive data on the prices of bikes, public transport and shared mobility.