Statement
#CleanAirWins: Bikes, buses and bye to diesel. London 2022 candidates, will you step up?
London boroughs house more than 2.6 million diesel and petrol cars [1], fuelling the climate crisis, threatening our health, and taking up valuable space. All candidates in the local elections must commit to help constituents to be less dependent on their cars and take an immediate stand against dirty diesel. Keep scrolling to view all signatories.
Nearly half of households do not own a car and, for the just over half that do, most journeys could be walked, wheeled or cycled [2]. Yet despite this, more than 140,000 new cars are registered in the capital every year [3].
Evidence shows that Londoners, especially those from marginalised and vulnerable communities, suffer severe impacts from polluting cars:
Dirty air, causing lifelong health conditions and thousands of preventable early deaths every year [4]
Dangerous roads, killing or seriously injuring 10 people every day [5]
Damaging inactivity – less than half of children and young people meet recommended physical activity levels [6].
And we can't just rely on electric cars. At the very least, we need a 27 per cent reduction in car kilometres being driven across the capital to meet London's target of reaching net zero by 2030 [7].
On 5 May, more than 1,800 London borough councillors will be elected. They will hold the power and influence to help Londoners reduce their dependence on cars and to phase out dirty diesel – sooner rather than later.
Together, we call for every candidate in the London local elections to [8]:
Phase out polluting cars as soon as possible, especially diesel
Reallocate public space for walking, cycling, parklets and greenery
Give buses more priority and support shared mobility, such as car clubs
Back a single Clean Air & Climate Cabinet Member for their borough [9]
We invite each political party fielding candidates in the London council elections to engage with our organisations on these policies and to publicly commit to delivering them in the next term.
Help us spread the word using the hashtag #CleanAirWins. If you wish to add your organisation's voice to the statement, please reach out to:
Oliver Lord
UK Head of Campaigns, Clean Cities
oliver.lord@cleancitiescampaign.org
Notes and references:
[1] Analysis by the Clean Cities Campaign using data obtained from DfT and DVLA [2] Transport for London. Healthy Streets for London: Prioritising walking, cycling and public transport to create a healthy city [3] Clean Cities analysis of VEH0254 dataset. On average, 153,000 cars were registered for the first time each year in London between 2016-2020. The total number of battery electric cars registered in London increased by an average of 3,000 in the same period. [4] Mayor of London, 2021. Study shows Mayor's policies will increase life expectancy of children [5] Transport for London, 2020. Casualties in Greater London during 2019. Average based on 2019 figures. [6] UK Office for Health Improvement & Disparities Public Health Outcomes Framework [7] Mayor of London, 2022. Pathways to Net Zero Carbon by 2030 [8] Note each signatory may also have other 'asks' of the candidates and/or parties fielding candidates.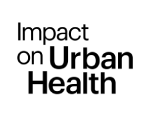 This campaign is supported by Impact on Urban Health